Go back
Good News Story: Annual Palisades Indigenous Education Camp
Posted on: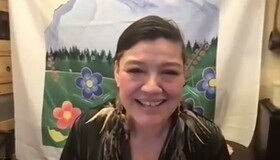 GYPSD proudly hosted the 9th annual Palisades Indigenous Education Camp virtually on Thursday, April 15, 2021. Over 173 registrants from 21 school divisions plus representatives from two Friendship Centres, Alberta Health Services, Alberta Education, and GYPSD's Board of Trustees took part in a full day of learning that braided storytelling and training to build participants' capacity of Indigenous ways of knowing in classrooms and school communities. The day was led by Indigenous speakers who shared histories and challenges that impact all communities. The workshop began with a session facilitated by Senator LaBoucane-Benson to raise the awareness of the connection between colonization, historic trauma-informed behaviours and beliefs and healing. Other presentations included:
Information on reclamation with Matricia Brown;
Dr. Sean Lessard shared the importance of supporting Indigenous youth and all
students with culturally appropriate strategies;
ôtênaw was a film viewed by participants that documented the oral storytelling of
Dr. Dwayne Donald; and 
The day concluded with a beautiful show from the Edmonton Métis Dancers who
performed a variety of dances and taught participants key steps from the Red
River Jig.
kinanâskomitin!