Go back
It's Time to Register for JK & Kindergarten!
Posted on: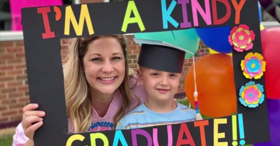 GYPSD is proud to offer exemplary early learning programs at all our elementary schools. Our meaningful play-based, child-centred approach for our Junior Kindergarten and full-day Kindergarten programs promotes social and emotional learning, empathy, language, communication, physical activity, literacy, numeracy, inquiry, and exploration - allowing for individual growth and development of a positive self-image. In addition, all of our early learners have access to GYPSD's specialists to help your child succeed. This team's dedicated members include a speech-language pathologist, occupational therapist, behaviour consultant, literacy/early learning lead teacher, technology lead teacher, numeracy lead teacher, Indigenous learning lead teacher, Family School Liaison counsellor and B.E.S.T. Mental Health/Wellness Success Coach.
GYPSD schools offer a variety of options and programs for our youngest learners - junior kindergarten programs for 3-4-year olds and full-time full-day kindergarten programs for 5-year-olds. From the Waldorf-inspired, art and nature-based program at Jasper Elementary, the new Montessori program at Ecole Westhaven in Edson, the unique Forestry School at Evansview School in Evansburg, and our French Immersion programs offered at many GYPSD schools - we have something for every learner!
Online registration is now open for September 2021! We currently have limited openings in some programs for the upcoming school year so don't wait to register so that your child is ensured a spot. Make sure to register for junior kindergarten or kindergarten before April 30, 2021, for a chance to win a Chromebook for your family. All registrations confirmed prior to April 30th will be entered into a draw to a Chromebook. Winners will be announced by May 30, 2021, and Chromebooks will be delivered to the winners after September 30.
Let's get ready to learn together!