Junior Kindergarten and Kindergarten Early Learning Programs
Junior Kindergarten and Kindergarten Early Learning Programs
Junior Kindergarten and Kindergarten Early Learning Programs 2023/2024
Time to register your little one to begin their new learning journey into our junior kindergarten or kindergarten programs for September 2023! We currently have limited openings in some programs for the upcoming school year so don't wait to register so that your child is ensured a spot. 
Click here to register at your attendance area school.
GYPSD is proud to offer exemplary early learning programs at all our elementary schools. Our meaningful play-based child-centered approach for our Junior Kindergarten and full-day Kindergarten programs promote social and emotional learning, empathy, language, communication, physical activity, literacy, numeracy, inquiry, and exploration - allowing for individual growth and development of a positive self-image.
At the start of their learning journey with us, our early learners become a welcome and loved member of the GYPSD school community and have all of the supports and services available to students in our elementary schools. Your child has access to
A certified teacher to support programming
Vital opportunities to interact/partner with older students
Large gymnasiums and a variety of equipment to keep physically active
Up-to-date libraries to grow a love of reading 
Special presentations, speakers, and other celebrations enjoyed by the elementary school community
Early intervention supports and resources such as speech-language pathologists, occupational therapists, and our division psychologist
At some of our schools, students also enjoy Forest School which is a time to play and learn about the world through time in nature where educators support children in play, making connections to the land, and investigating the biodiversity that the forest has to offer.
We invite you to contact one of the schools in your community to register your child and learn more about the specialized Junior Kindergarten and Kindergarten programs offered - 'Let's Get Ready to Learn'!
To ensure your child's teacher is informed, please complete the following questionnaire and provide it to the school.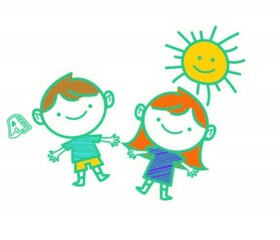 Junior Kindergarten and Kindergarten Programs
Lobstick Zone
Evansburg - Evansview School (Forest School)
Wildwood - Wildwood School
Niton Junction - Niton Central School                                       
Edson & Area
Fulham - Fulham School
Edson - Ecole Westhaven School English (JK to Gr. 5) French Immersion (K to Gr. 5), Montessori   
                        
Edson - Mary Bergeron Elementary School (Kindergarten Program only)                                                 
Hinton
Crescent Valley School
Ecole Mountain View School: English (JK to Gr. 6) French Immersion (K to Gr. 6) -Junior Kindergarten/ Kindergarten
Grande Cache
Sheldon Coates School
SonRise Christian Program (Kindergarten Program only)
Jasper
Jasper Elementary English (JK to Gr. 6) French Immersion (K to Gr. 6)
Parent Resources
Junior Kindergarten/ General Early Learning Information
Kindergarten - During their first year of school, our teachers focus on the following learning skills: early literacy and numeracy; citizenship; awareness of the environment and the community; personal and social responsibility; physical coordination and well-being; and creative expression.                                
We encourage you to visit Alberta Education's website to learn more about the Kindergarten curriculum. 
For further information regarding our Early Learning programs and supports, please contact the principal at your attendance area school.