Board of Trustees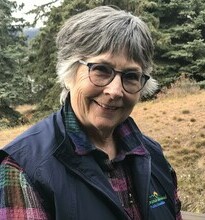 Dale Karpluk
Board Chair and Trustee for Jasper
Phone: 780-852-1340
A Jasper resident for 48 years, Trustee Karpluk has served on the Board of Grande Yellowhead Public School Division since 2017. As a Trustee and past educator, she strongly believes that children are
our future and she is motivated to ensure that all students receive the best public school education possible. "My hope is that our students will leave our schools prepared to build successful futures and with an appreciation of the many blessings of growing up and attending school in rural Alberta."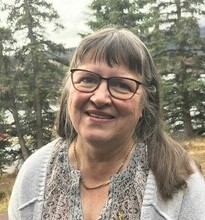 Shirley Caputo
Board Vice-Chair and Trustee for Hinton
Phone: 780-865-7835
A Hinton resident for 30 years, Trustee Caputo has served on the Board of Grande Yellowhead Public School Division since 2001. As a Trustee, she has previously served as Vice-Chair and has sat on numerous committees, worked with numerous Superintendents and board trustee colleagues. She feels that every relationship is a new opportunity to learn from each other and improve the education system and her number one focus is what is best for the students. "New perspectives make us all better."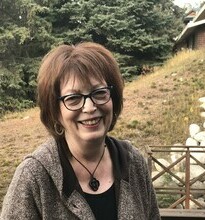 Fiona Fowler
Committee of the Whole Chair and Trustee for Edson
Phone: 780-728-6551
An Edson resident for 48 years, Trustee Fowler has served on the Board of Grande Yellowhead Public School Division since 2017. As a Trustee and past educator, she enjoys the many opportunities to
promote and share her passion for lifelong learning across the Division. She works hard to ensure that students are provided with learning environments and supports that help them excel. "I became a Trustee to advocate for our students and help them succeed in our global community."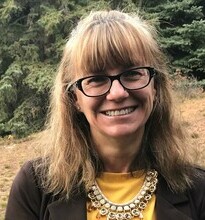 Melodie Bobilek
Trustee - Lobstick
Phone: 780-898-5898
Trustee Bobilek joined the Board in 2021. Trustee Bobilek lives on a farm outside of Wildwood, Alberta. Her interest in rural education began with her children who attended school from kindergarten to Grade 12 in rural Alberta. Trustee Bobilek is aware that small rural Alberta schools struggle to provide their students with the advantages of the larger metropolitan schools. However, they do their best to offer the students so much more; sometimes it's through smaller classes, unique programs specific to rural areas and/or opportunities that include diverse, inclusive learning environments.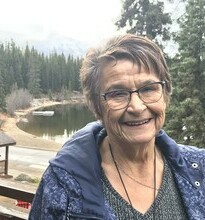 Yvonne Oshanyk
Trustee - Hinton
Phone: 780-817-4791
Trustee Oshanyk joined the Board in 2021.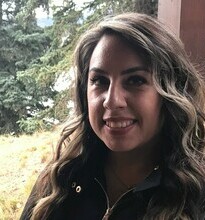 Jocelyn Pettitt
Trustee - Edson
Phone: 780-517-4831
Trustee Pettitt joined the Board in 2021.
Trustee Pettitt worked and volunteered in the Education sector for over 7 years. Within Grande Yellowhead Public School Division, she served as a library assistant and an executive assistant, and she has volunteered on the Edson and District Community Learning Society. Most recently, Trustee Pettitt served as the secretary for the Edson LEAP Society helping advocate for families who are raising children with extra needs.
Trustee Pettitt has a passion to advocate for better connectivity for rural students within our community and recognizes the challenges faced in the transportation sector. Her strongest asset is her relationships within her community and deep desire to bring about change for equitable educational opportunities and mental health access for GYPSD schools.