Go back
GNS: Three Year Education Plan
Posted on: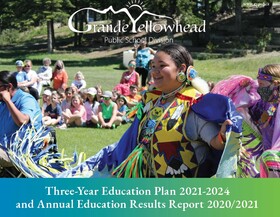 Each year, Alberta's school jurisdictions submit a Three-Year Education Plan that targets areas of focus and identifies strategies the staff will implement or continue to use to improve in growth areas identified by data from Alberta Education and from data collected on the priorities or targeted areas identified by each school board from its local context.
Last year, Alberta Education introduced the Assurance Framework.  Grande Yellowhead submitted its Three-Year Education Plan, celebrating the Division's successes and identifying the Division's specific goals while incorporating the five domains required in the Alberta Education Assurance Framework. GYPSD's Three-Year Education Plan follows the outcomes set by Alberta Education which are: Student Growth and Achievement; Learning Supports; and Teaching and Leading. In addition, the report outlines various governance initiatives and financial information to ensure that the Division's priorities align with the goal that Alberta's K-12 education system is well-governed and managed.
Information collected from the annual Assurance Survey by Alberta Education provides the foundation for the creation of the Division's annual plan.  Alberta Education surveys teachers, students, and their parents/guardians on the quality of education provided by school authorities and their schools. Parents receive their access code to the survey in the mail. 
Results are provided for each school and school authority to evaluate school and school authority performance on the survey measures, report in their annual education results reports, and help them develop their education plans.