Go back
Sheldon Coates' New Principal for 2020/2021!
Posted on: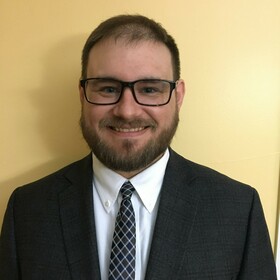 FOR IMMEDIATE RELEASE - Grande Yellowhead Public School Division is pleased to announce that Mr. Arthur Cota, the current Assistant Principal and Learning Support Teacher at Grande Cache Community High School/SonRise Christian Program, has accepted the principalship at Sheldon Coates School beginning the 2020/2021 school year.

Mr. Cota joined the Division in 2010 where he has spent his career as a dedicated educator and experienced leader at the junior kindergarten to Grade 4 level. His dedication to his students and passion for education encompass the qualities desired for the Division's next principal and administrative team member. He completed his Master of Education from Queen's University in 2011.

Sheldon Coates Elementary currently has 129 students from junior kindergarten to Grade 3 in the hamlet of Grande Cache. As its principal, Mr. Cota will be responsible for the strategic and day-to-day operations of the school. He looks forward to working with the amazing staff, students and families at Sheldon Coates. Congratulations!