Go back
Does your child require a Chromebook?
Posted on: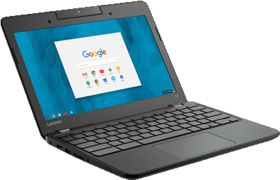 If you have a device at home with access to the internet, your child should have no problem logging into their GYPSD account to access online lessons via the Google Classroom. 
Many stores stock Chromebooks at a reasonable price and you do not need to purchase a special kind of Chromebook. We have provided a link to BCOM Computers who offer affordable options and will ship directly to your home.
Alternatively, if purchasing a Chromebook at this time causes financial hardship for your family, GYPSD will provide a Chromebook on loan. Please note that you will be required to sign a rental agreement when you pick up your Chromebook.