Go back
GYPSD Announces New Principal of Evansview Elementary School
Posted on: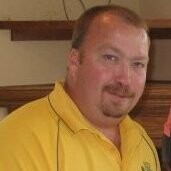 Grande Yellowhead Public School Division's Board of Trustees is pleased to announce Mr. James Randall as the new Principal of Evansview Elementary School, in Evansburg Alberta, effective for the 2019/20 school year. James will be acting as principal for both Wildwood and Evansview Elementary Schools, both of which are Junior Kindergarten to Grade 6.

This decision, in accordance with the School Act 19(3), will provide an opportunity for the communities of Wildwood and Evansburg to sustain both elementary schools of approximately one hundred and seventy students combined, under the experienced leadership of Mr. Randall.

Carolyn Lewis, Superintendent of GYPSD, stated "I am delighted he has agreed to lead the two schools and what a benefit it will be to the community."

James Randall grew up in the small town of Niton, Alberta and enjoys working in small communities. He has been married to his wife, Bonnie Randall, for 25 years and together they have two daughters, Jorja and Darilyn; the eldest of whom is a first year educator teaching kindergarten abroad. In his spare time he enjoys wood working, as well as cheering on his favourite sport teams, the Edmonton Oilers and the Edmonton Eskimos. 
"This is an opportunity to enhance the budget of both schools, as well as providing a cohesive approach to transitioning Grade 7 students as they enter Grand Trunk High School, which serves both the Wildwood and Evansburg communities. This new venture will encourage collaboration amongst staff that teach the same grade levels and will ultimately enrich the educational experience of the overall student body." said Mr. James Randall. 
James has been an educator for the last 26 years, 25 years within Grande Yellowhead  Public School Division. This will be his ninth year as Principal. During this time, Mr. Randall has demonstrated excellence in leadership and commitment to providing a welcoming and safe learning environment for all his students.