Go back
New Website on Draft K-6 Curriculum
Posted on: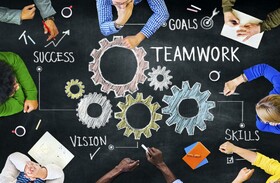 There has been a lot of misinformation and discussion in regards to the draft K-6 curriculum, across the province, as well as within our Division. GYPSD is not piloting the draft curriculum; rather, we have a dedicated and professional group of educators that are members of our Division's Curriculum Working Group who will be reviewing the draft in detail to provide informed feedback to the ministry. We also encourage our staff and all our stakeholders to be informed about the draft as well as welcome their feedback that will add value to the collective final review from GYPSD.
We would like to share a recently created website, Alberta Curriculum Analysis, by a collection of professors, academics, and doctors from across Alberta, where all of the public information and expert analysis about the proposed draft K-6 curriculum can be found. On the website, you can find videos highlighting information as well as a section-by-section breakdown of the draft, for viewers who wish to only review certain parts of the curriculum rather than the full draft.
We encourage everyone to take the time to review the site and the draft curriculum. Together, we will continue providing an excellent education and learning experience for all of our students.