Go back
June 8: Wildfire Update
Posted on: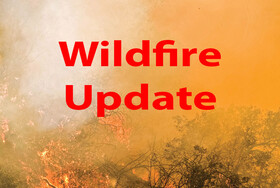 The wildfires in the Niton and Fulham areas have flared up and an evacuation order and 30 minute alert notice around these areas have been raised. There will be no buses running in these areas, including transfer buses. Please look to the Bus Status APP for updates.
Due to its close proximity to the evacuation boundary, Fulham School is closed tomorrow as well.
Please continue to keep updated through school and Division notices by email, Facebook pages, and websites on the current wildfire situation and how they may affect school and central office operations, as conditions can rapidly change.

Take care and stay safe.